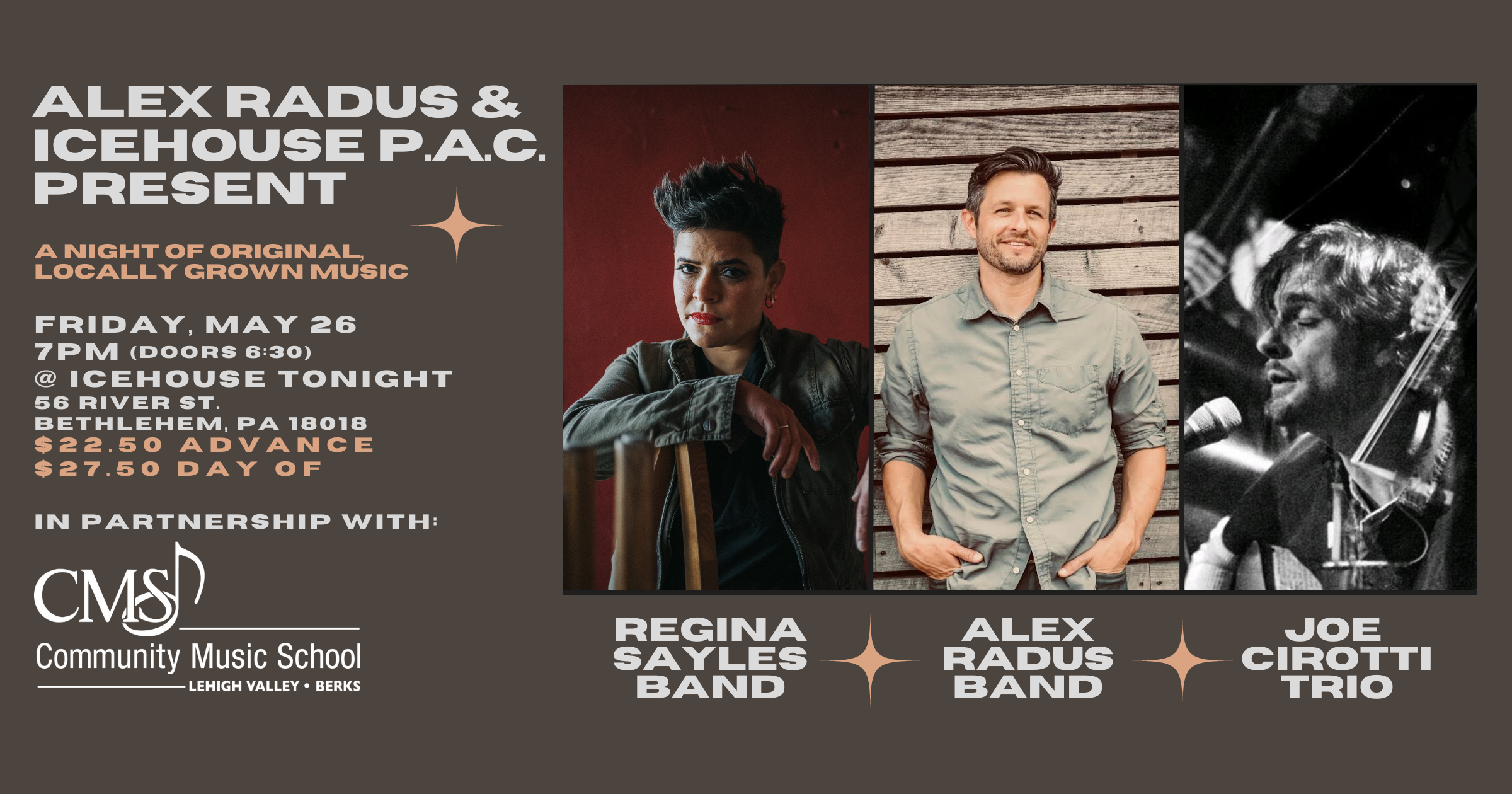 Get Tickets
Alex Radus and IceHouse Performing Arts Collaborative present a community-based celebration of original, locally grown music on Friday, May 26. Doors 6:30pm | Show 7pm
The concert will feature a triple header of regional favorites–Alex Radus Band, Regina Sayles Band and Joe Cirotti Trio–performing an eclectic mix of original Americana, folk, country, swing and more.
The performance is held in partnership with Community Music School (CMS), a Lehigh Valley-based non-profit whose mission is to make high-quality music education accessible to all, including talented students under 18 with family financial need.
Please consider making a tax-deductible donation to CMS. There is an optional "add-on" donation when you purchase your ticket, and will be other donation opportunities at the show.
The IceHouse is a truly unique, artist-led venue, giving artists space and opportunity to present concerts according to their vision.
Join us!