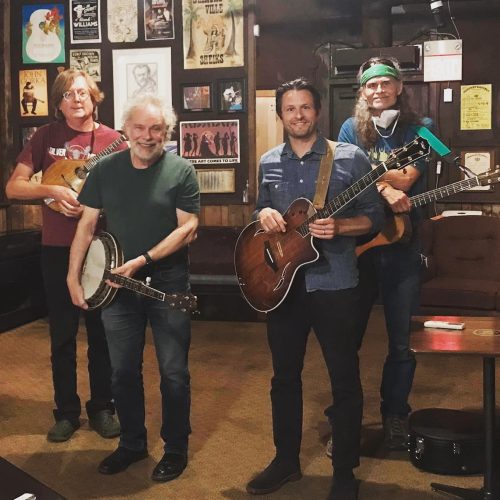 I'm thrilled to back up John Gorka, Doug Ol' Moose Anderson and Russ Rentler for the reunion of the Razzy Dazzy Spasm Band. Sept 30 at Godfrey Daniels. 4:30pm. The concert is a part of the amazing offerings of 2022 Festival UnBound.
RDSB formed at Moravian University in the '70s and performed frequently at Godfreys in its early days. In addition to the fantastic lineup above, RDSB also featured Richard Shindell–what a band!
We're going to be playing originals as well as the tried and true covers that RDSB performed in the 70s.